Last week Luc and Cord cycled from #Paris2Nice for our friends at the Carne Group on behalf of CCI. Here are some highlights from Luc's week and some pics of the 650km cycle which raised €10,500 for CCI and €10,500 for Médecins Sans Frontières!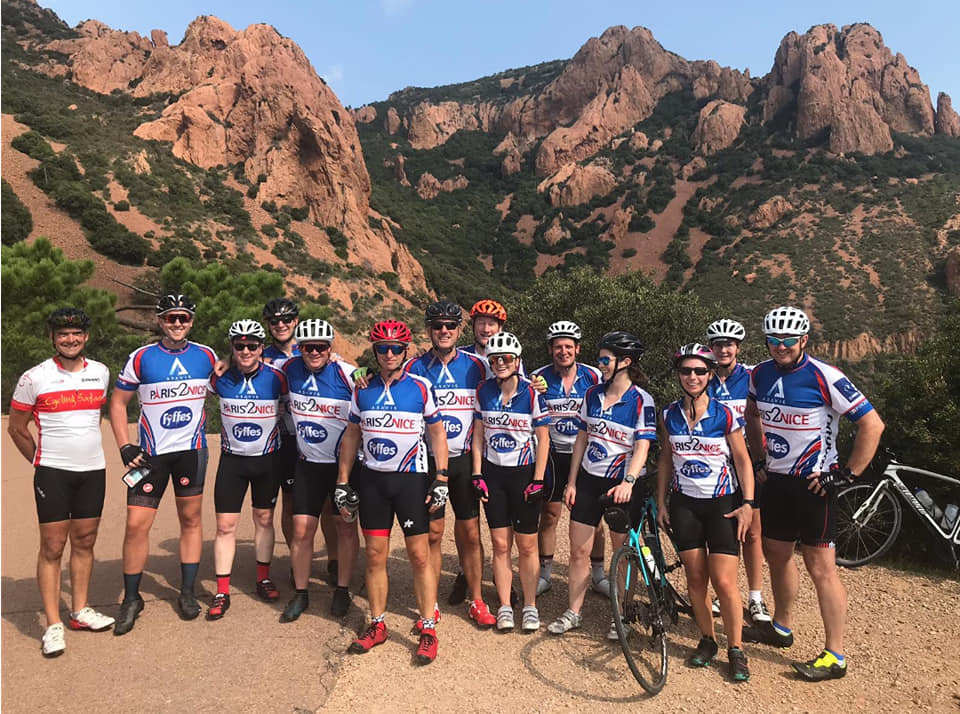 "I am so grateful to all of you for supporting me by donating to  and Chernobyl Children International. Without you my six days cycling would have been without real meaning and purpose.
On Saturday I arrived in Nice with 61 other cyclists. With some sore body parts (I am sure you excuse me for not being more specific!) but without injuries. Tired but satisfied.The cycling week started on Saturday in Paris with a beautiful not too difficult ride. I broke my distance record (135 km) for this season and found out that my maximum heart rate was higher than I thought it was. The second day went well too with yet another distance record (145 km) and I started to believe that getting to Nice would be feasible. Monday was a bit of a day without highlights. Bus ride to get around Lyon combined with four hours of cycling.
The big day was Tuesday. Over Mont Ventoux or around?, that was the question that kept each of the 62 participants occupied until Tuesday morning. Although I had said that I would probably not climb the Ventoux, I ended up cycling through Bedouin to Chalet Reynard and up to the top of that for bikers special hill. At the top…It was not over yet…Another 115 kms to go before we arrived in Aix – tired but not broken.
Day 5 was the day after the Ventoux. The legs still worked surprisingly well. Ste Maxime was beautiful. Day 6 was relaxed and easy. Around 4:30 pm we were welcomed by family and friends in Nice.
We ate great food along the way and most importantly stayed hydrated! The atmosphere was great. The stories of some of the participants about why they participated and raised funds for certain charities were impressive and emotional. It gave me a better appreciation for what we all accomplished in these days and I can't thank you enough for contributing as well."
Thanks so much to you both and to everyone at Carne Group who have been so supportive of CCI down through the years. We really appreciate all that you do for us. Thank you to all of you from the bottom of our hearts 💗