Michelle and Sarah Kearney are two inspirational sisters who grew up in a small village outside of Clonmel town in Tipperary.  They both went on to study nursing after completing their Leaving Certs in Presentation Secondary School – the secondary school which Adi Roche herself attended – being a proud Clonmel native. While Sarah specialised in disability nursing, Michelle's area of interest was in psychiatry and she now works as a psychiatric nurse in St. John of Gods Hospital. Sarah works in disability services in the south east of Ireland, and mostly works with adults in residential homes.
As Adi Roche is one of the best known women to come from Clonmel, the girls were no strangers to the story of the Chernobyl Disaster. Both Sarah and Michelle vividly recall Adi visiting their school to give a talk about active citizenship and to discuss the work she was undertaking in Chernobyl in the aftermath of the explosion when they were in secondary school.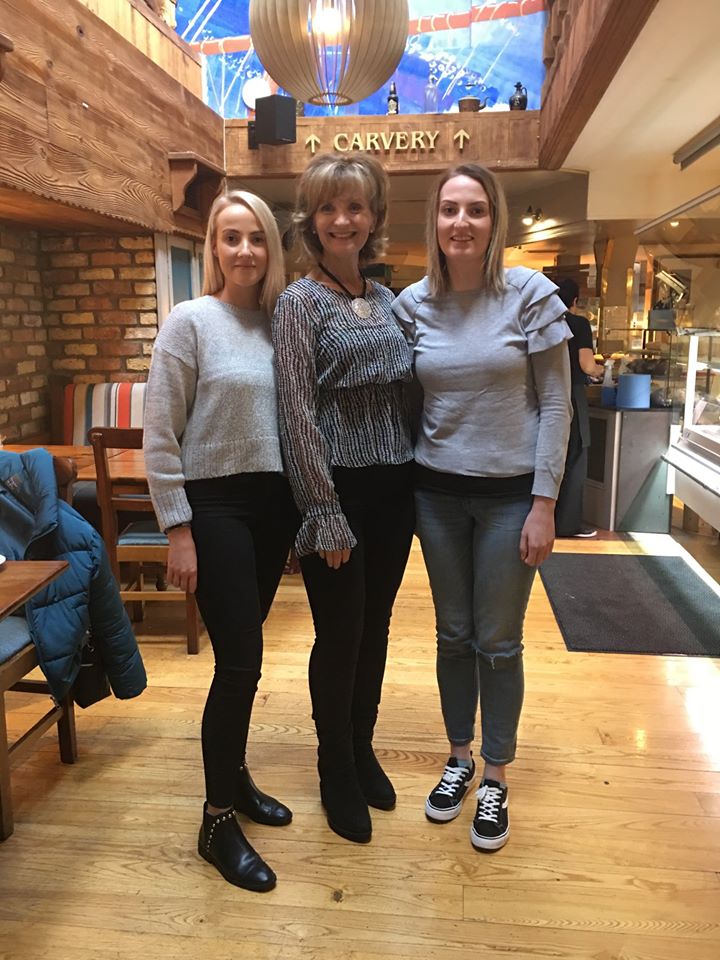 Background to Sarah and Michelle's Visit to Vesnova
"I first learned of the disaster when I was a child, I vaguely remember a flyer / letter came in the post regarding campaign for nuclear disarmament and my older sister Fiona showed me graphic pictures and explained to me about the nuclear disaster that happened in Chernobyl.  I did not fully understand it at the time but I could sense it was something awful.  As I got older I learned more about the disaster. As Adi is from Clonmel people here would have always supported Chernobyl fundraising efforts," Michelle told us.
Given their knowledge of  the work undertaken by Adi Roche in Ukraine and Belarus, their careers in nursing and their personal charitable involvement,  it came as no surprise when these two sisters decided to volunteer at Vesnova Children's Institution.
"When we  heard about this institution for disabled and terminally ill children and discovered the lack of resources and short staffing levels that they had there, we immediately knew that we had to do something to help. We both decided that when we finished college, we would apply to go there together as part of the medical team."
The Volunteer Experience
The girls discovered the harsh reality faced by the children affected by the Chernobyl Disaster during their week volunteering but were also able to see the hope and happiness that exists among the children and young adults in Vesnova.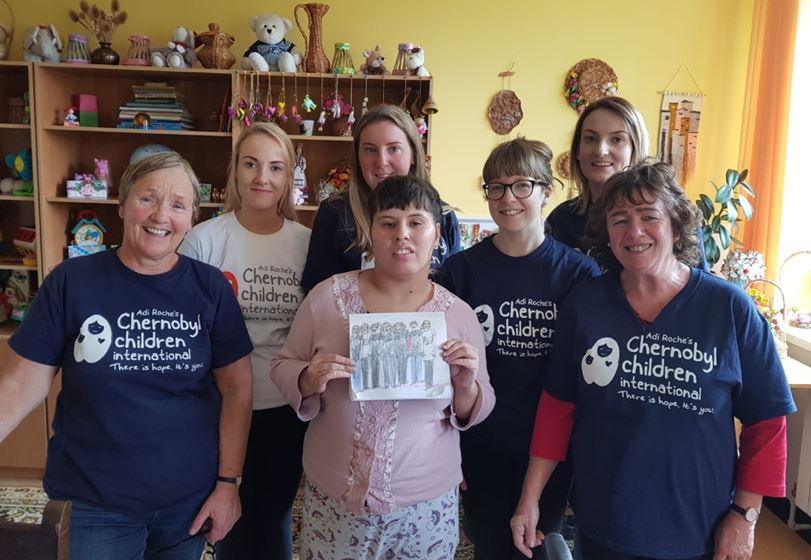 "I can honestly say that I really found my week in Vesnova to be such a positive experience. While it was hard and very emotional at times, the love the children had for complete strangers coming into their lives was like nothing I had ever experienced. They are so appreciative of even the smallest little things and were always quick with a hug or a smile and so happy, which in their circumstances is inspiring," Sarah explained.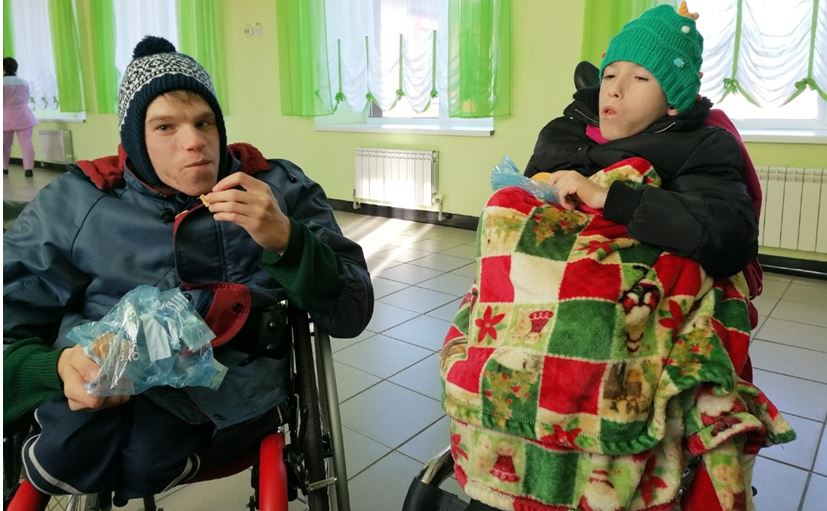 About Vesnova
Vesnova is home to 170 children with varying levels of disability and many of these children were abandoned at birth because their parents were unable to cope with their conditions. While many of the children have very mild intellectual disabilities, there are two high dependency units where the children are severely disabled and need assistance with even the most basic of needs. CCI's volunteers spend a lot of time caring for the children on these units and help with daily tasks such as feeding, bathing, dressing, etc.
While CCI have employed 5 full-time nurses within the institution, these children need a lot of special care and attention and the children look forward to CCI's monthly medical trips where there are several pairs of hands to help out and more carers to cuddle. Our volunteer teams try to bring as much joy and happiness on their journeys as possible. For instance, birthdays are generally are not celebrated within the institution. However, during the week that the volunteers visit, they have birthday parties for every child whose birthday it is during that month. The children get sweets and a cake with lit candles and everyone sings Happy Birthday. CCI's building teams have also renovated and modernised Vesnova from a drab and dreary shack to an up-to-date facility with above-adequate amenities to stimulate these children and encourage their development, education and personal growth.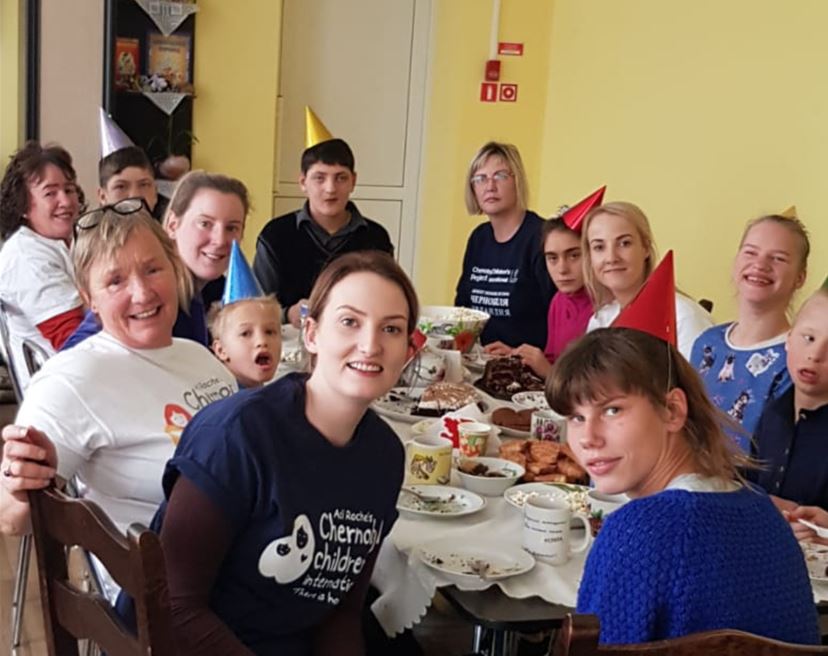 "My favourite part of the trip was bringing the children to the sensory room. While many children in the asylum had active days, attending school and going outside, the children in the high dependency units cannot do this because they have significant intellectual and physical disabilities and end up spending much of the day on the unit in the chair or the bed. It was amazing to take a child out of the unit and bring them to the sensory room where we would go into the ball pit, have a go on the swing, play on rubber seesaws, chill on the bean bags, listen to music and play with toys and teddies. I'll never forget one little girl used to get very distressed and agitated, she would frequently bite her hands and cry, the skin on her hands was red and torn due to this. As soon as she got in the ball pit she looked so happy and started laughing. While in the sensory room she was constantly smiling and did not bite her hand once. For me it was worth the flight there just to do that," said Michelle.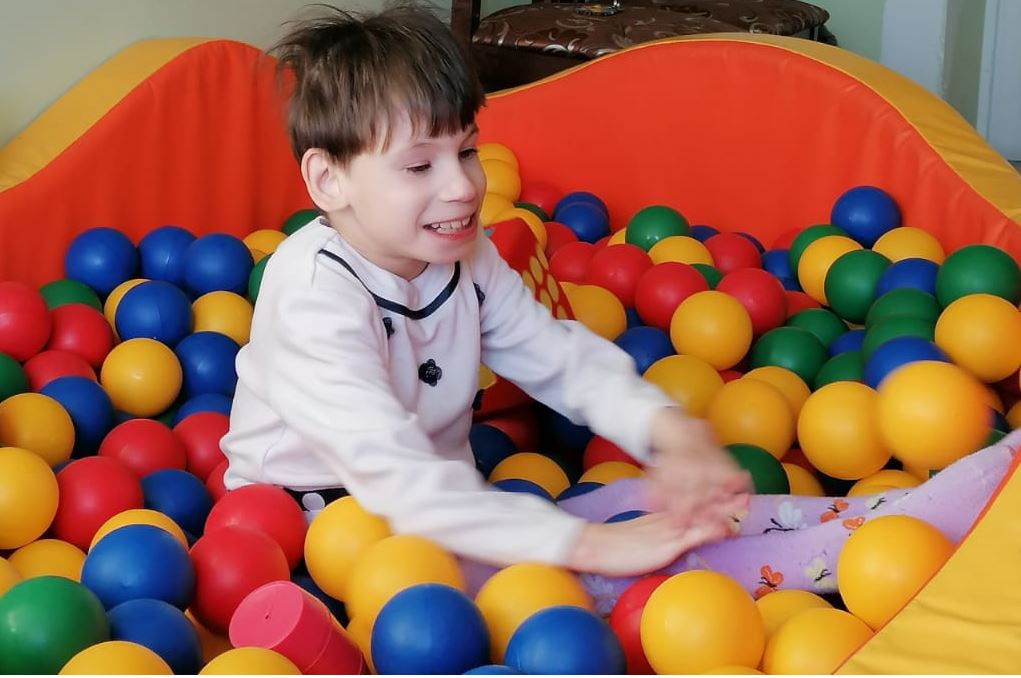 Life Skills at Vesnova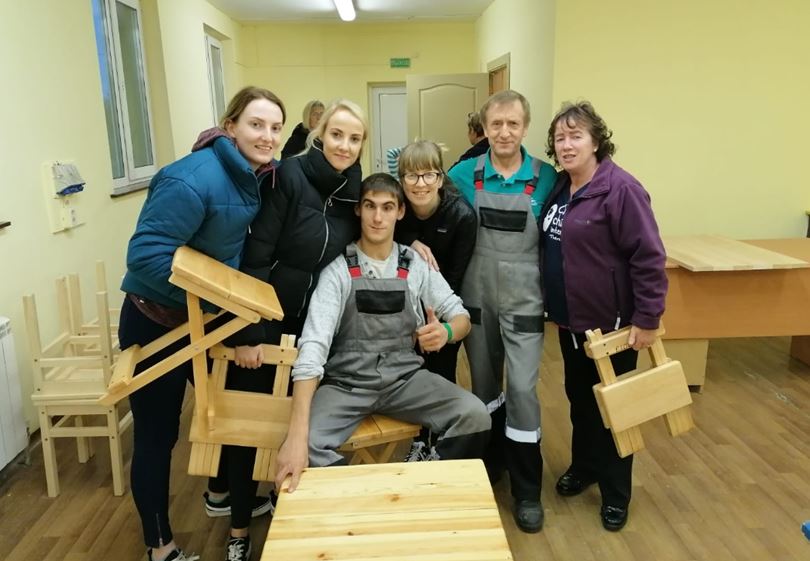 The children in the institution are encouraged to take part in our Life Skills programme which enables them to learn skills such as art, pottery, woodwork, macramé and technical skills in order to ensure that they are equipped for employment adulthood. "We were amazed to discover that the children sell the incredible items that they make and the money goes back in to the classes," Sarah and Michelle told us. "We bought beautiful items there including wooden stools, scarves and decorative ornaments."
Sarah and Michelle found their volunteering experience incredibly rewarding and both girls have plans to visit the children in Vesnova again in the future when the current restrictions within the institution – that are in place to tackle Covid-19 are taken away and when they're not both busy performing their heroic frontline duties as registered healthcare workers.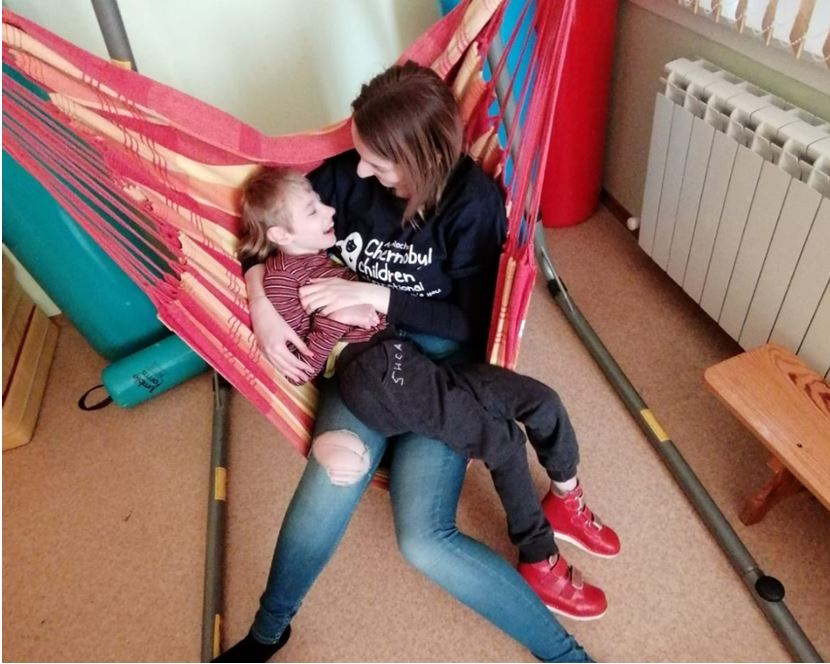 "I can't put into words how rewarding the experience was. It's hard to imagine how you can make such an impact on another person's life, simply by being kind and caring. I think we take a lot of things for granted at home, and we don't realise how lucky we are with all that we have. It was amazing to see how the children have so much to give, even though they have so little in regards to material things. They really taught us a lesson about what's important in life. I knew leaving Vesnova that I would definitely be back again and have already arranged to return next year. CCI is a fantastic Organisation that I am so proud to be a part of. All of the team, from the girls in the office, to Marie our coordinator, Ann our team leader and Yuliya our amazing interpreter were so welcoming and made our experience so special. I will never forget my week in Vesnova!" Sarah said.
CCI applauds frontline workers
CCI would like to take this opportunity to applaud all of our amazing volunteers on the frontline who give so much of themselves to the children in Belarus and who are now once again demonstrating their selflessness by bravely working on the frontline to protect and save the lives of others. It is inspiring to see that so many of our supporters and volunteers are bravely answering Ireland's call and are helping to flatten the curve by being a part of #TeamIreland. Well done to all of you!