Dublin-man, Gordon Geraghty, is currently undertaking a 4-week challenge to raise much-needed funds for Chernobyl children born with congenital heart defects in Ukraine, such as 'Chernobyl Heart'. To add to the gargantuan task Gordon, who resides in Raheny, has integrated 10 Alpine climbs which combined will equate to more than one-and-a-half times the height of Mount Everest, at 13,800m.
 Gordon's journey, titled Le Coeur de France, departed from the Arc de Triomphe in Paris on 5th August and has taken him from Northern France down to the Cote d'Azur and is now ascending Alpine ranges in the north-east of the country. Despite battling blazing 30-degree heat, thunder storms and torrential rain Gordon has remained upbeat and positive throughout the process and has even uploaded daily updates on his fundraising Facebook page 'Gordo's Cycle for Chernobyl Children, Le Coeur de France'.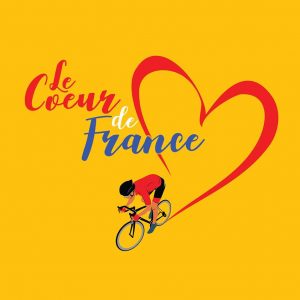 "My mission is to save one life. I am hoping we can save two or even three, but just to save one life would be incredible." Gordon said, before his departure.
"This isn't the first time Gordon has gone above and beyond for the children of Chernobyl and CCI" said Chernobyl Children International's founder and Voluntary CEO, Adi Roche.
 "A number of years ago Gordon also undertook a huge cycling adventure travelling from Dublin to Belarus to visit one of our flagship programmes. He has taken the time out of his own annual leave and the trip is entirely self-funded, it's inspiring!"
 Every year, 6,000 children are born with genetic heart diseases and defects in Ukraine. Medical experts say these conditions, some of which they describe as "Chernobyl Heart", are linked to radiation leaks from the Chernobyl nuclear plant accident in 1986. Without emergency surgery, up to 50% of these children will die before their sixth birthday simply because of lack of facilities and training.
 The Irish-funded International teams of doctors and nurses work on a voluntary basis, meaning that Chernobyl Children International can save a life of a child born with a congenital heart defect for only €1,000. Every mission aims to save as many children as possible, while also running training for local teams, whose training would be run in tandem with surgeries.
 To date, CCI funded surgeries have saved the lives of almost 4,000 children battling congenital heart defects in the Chernobyl affected regions of Belarus and Ukraine.
To support Gordon's Le Coeur de France campaign, please visit https://goo.gl/99bTQR and you can follow his daily updates via Facebook on the link below https://goo.gl/5eu7GM.