A beautiful new chapel was officially opened on the grounds of Vesnova Children's Mental Institution in Belarus on Friday, 14 May.  In honour of the Irish CCI volunteers, it has been named 'St Patrick's Chapel'.  This symbolic naming of the chapel recognises the stalwart volunteers, many of whom have been travelling to Vesnova for over 25 years, and it is a beautiful gesture in honouring the generosity of the Irish people.
After several delays and setbacks due to the COVID-19 Pandemic, the chapel was finally opened on Friday, with a special opening ceremony to mark the occasion.  While the CCI team could not be there in person, we were with the people of Vesnova 'in spirit' on the day, in which they have been given their own safe 'home', that will offer them a place to worship, and a place to visit for comfort, for consolation and for love.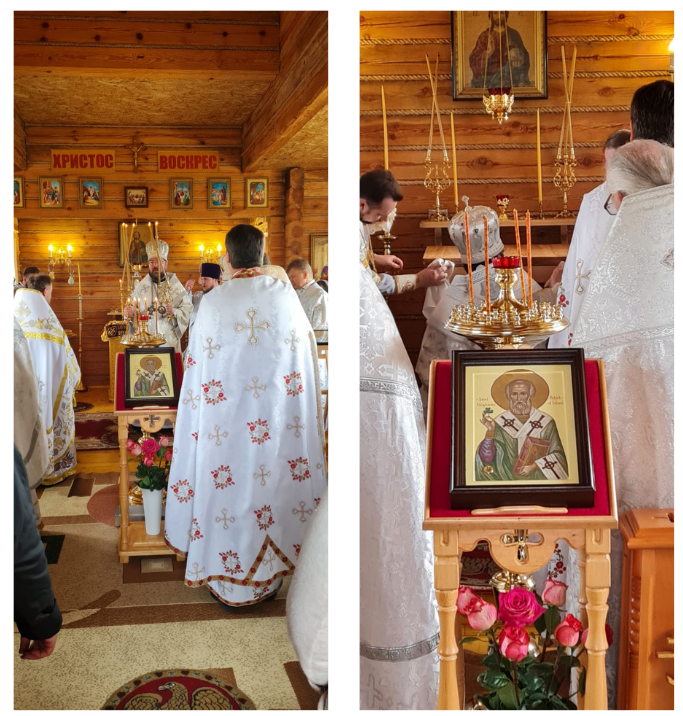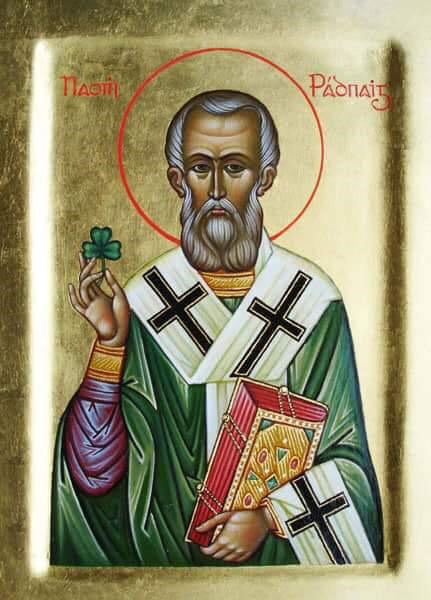 At the ceremony, CCI CEO, Adi Roche, was awarded a medal from the Belarusian Orthodox Church of the First Degree.  This is the highest honour that can be received from the Church in Belarus and the Head of the Belarusian Orthodox Church, Bishop Veniamin (Metropolitan of Minsk and Zaslavl, Patriarchal Exarch of All Belarus), virtually presented the award to Ms Roche.  This special award is in recognition of all the humanitarian work Ms Roche and volunteers have done for Vesnova over the last 25 years.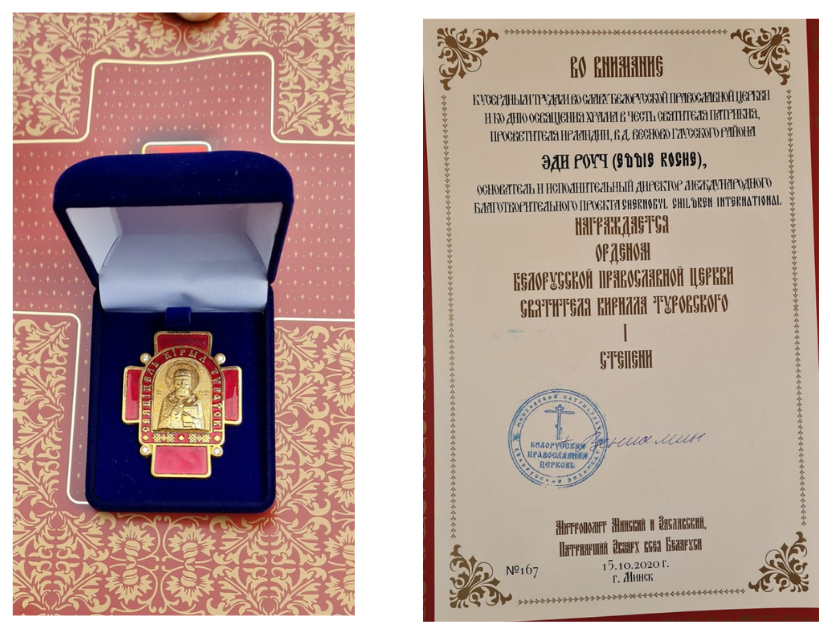 Among those attending the opening ceremony was the Director of Vesnova, Vyacheslav Klimovich, Head of the Department of Social Protection in Mogilev, Svetlana Tarashenka, and Sasha Guldayev, who is representing all the residents of Vesnova.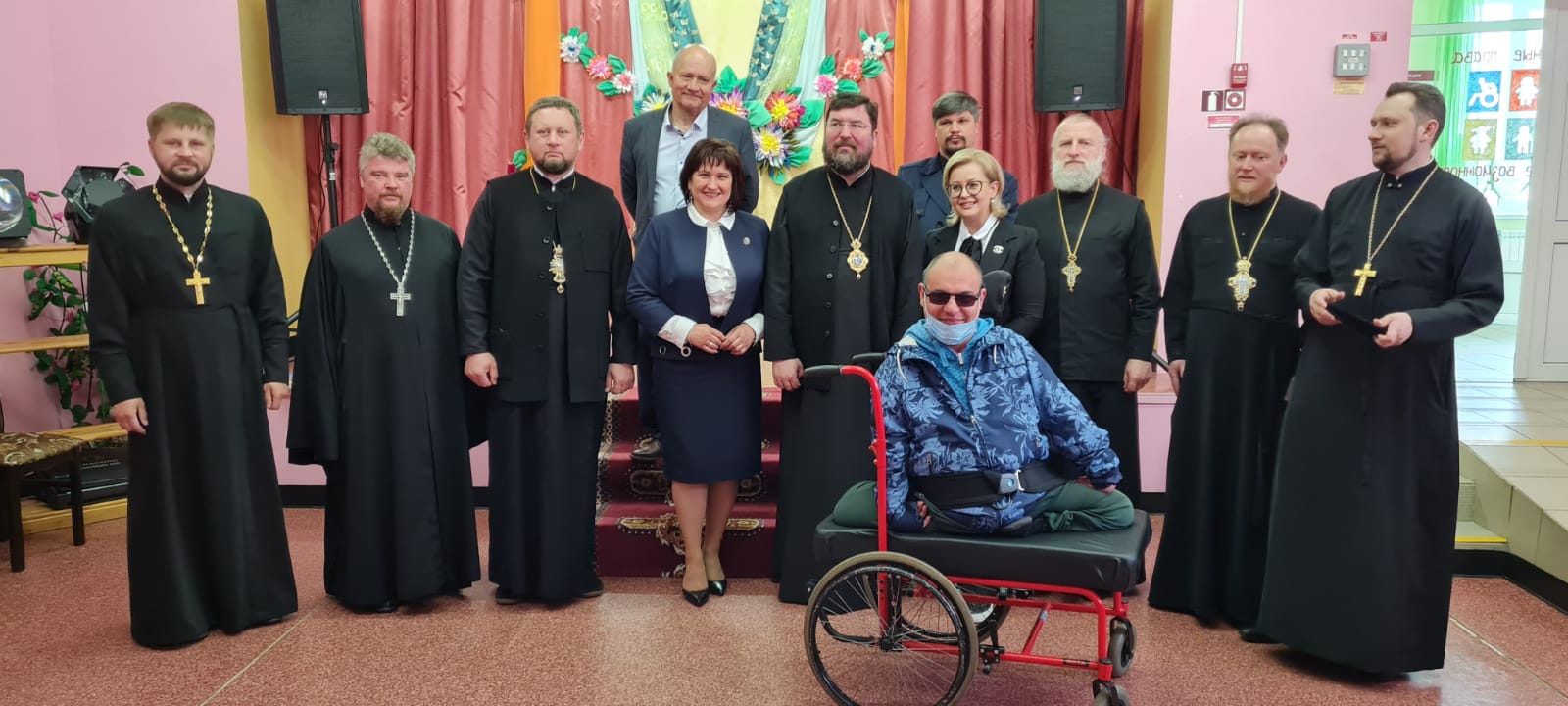 Speaking about this momentous occasion, CCI CEO, Adi Roche said, "We are honoured that the people of Vesnova have chosen to name their Chapel after the Patron Saint of Ireland, St Patrick.  St Patrick, who brought the hope, the light, and the love of Christ to the Irish people many centuries ago, was a noble, courageous, and humble man who cared very much for the welfare and health of Irish men, women, and children.  St Patrick put into daily practice his love of God and love of his neighbour.  The people in Vesnova are our dear friends and neighbours, and so we share with them in loving friendship and care our dear Irish Saint, St Patrick, that he may intercede for them with God to bless them and protect them, to encourage them, to safeguard them and to inspire them, so that many joys and blessings may come their way and that he too will console them in all their trials and sorrows."
'St Patrick's Chapel' is a beacon of hope and a fantastic amenity available to the whole Vesnova community and its symbolic name is a wonderful gesture to recognise the amazing contribution the Irish nation has made to the victims of Chernobyl.