"I started volunteering with Adi Roche's Chernobyl Children International in 2013."
Initially, Denise Hall who hails from Dublin and is a stalwart volunteer with CCI, participated in fundraising events with her local Outreach Group. A few months later, she visited Vesnova Orphanage as part of a volunteer medical team.
"That trip changed my life. It opened me up to a whole new world. A world where my 'norms' were a world away from the norms of Vesnova."
There are 157 children and young adults residing in Vesnova Children's Institution, many of whom were abandoned to State institutional care at birth on account of their severe disabilities and genetic deformities.  The challenges that they face don't stop them from living their lives to the best of their ability.  This love for life and drive for self-fulfilment has been fostered and encouraged by the multi-disciplinary medical teams who volunteer monthly with Chernobyl Children International.  These groups work within the institution to provide care and attention for the vulnerable children and young adults who live there.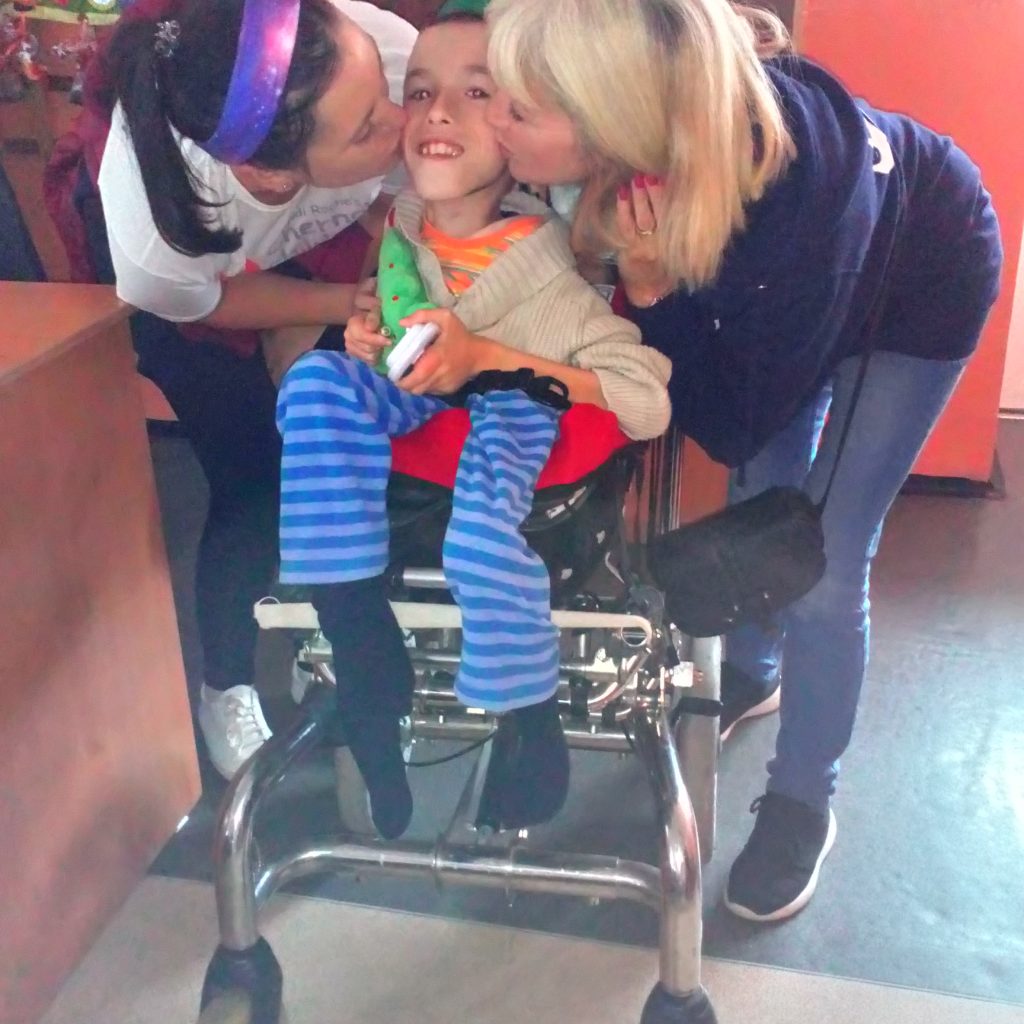 "While many of the children are disadvantaged, poor and are denied some basic human rights and medical resources that we in Ireland enjoy, indeed, that we take for granted, when you meet them – you are overtaken and humbled by the outpouring of love, love in it's simplest form.  What these children don't have in the material sense, they more than make up for in their uncomplicated love of life.  And when I saw and felt their kindness and love towards each other and towards us, the volunteers, I was blown away. They have so little but they're richer than most of us in what matters most, humanity. They don't ask for much. They crave love, affection, cuddles, acknowledgement, visibility. Someone to be their voice, to be their warrior, someone to know they have potential and help them to unlock it, to help and take care of them."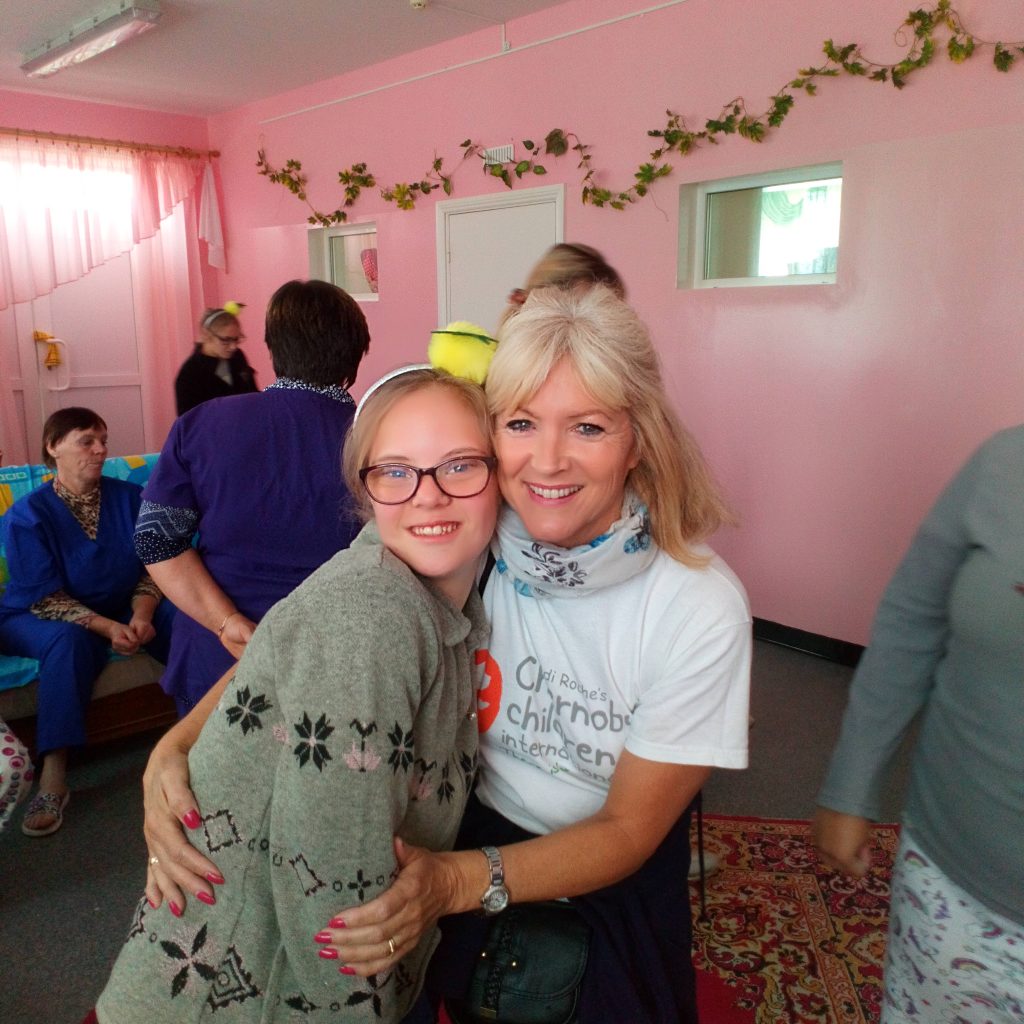 While many medical professionals such as doctors, nurses, therapists and psychologists partake in our Volunteer Programmes, other members of society can also volunteer with CCI.  While Denise might not be a trained medical professional, she definitely has the skillset required for working with children with special needs  –  and she has compassion and affection in abundance.
"I'm not a medical professional, but I'm a Mum and that qualifies me to give love, affection, cuddles.  With the eyes of a Mum, I see these beautiful children and young adults and acknowledge their individualism.  I can speak up for them, be a warrior for them and help them reach their own personal potential.  All the things that I did for my own children as they were growing up, I want to do for the children of Vesnova, in as much as I can as a member of a volunteer team.
My involvement with CCI has enriched the life of my family and myself in so many ways.  I wanted to improve the lives of the children in the orphanage, to bring some love, light and joy to them but in truth, they bring all those things – and more, to our lives."
As well as going over to the orphanage to help bring medical supplies and to help care for the children, Denis and her husband Pat host two young adults, Denis and Sasha.
"They stay with us for a couple of weeks in the summer as part of CCI's Rest and Recuperation programme. They're like part of our family. My sons love to see them and I think they're richer for the opportunity of having Denis and Sasha in their lives. We feel lucky and honoured, and grateful to know them."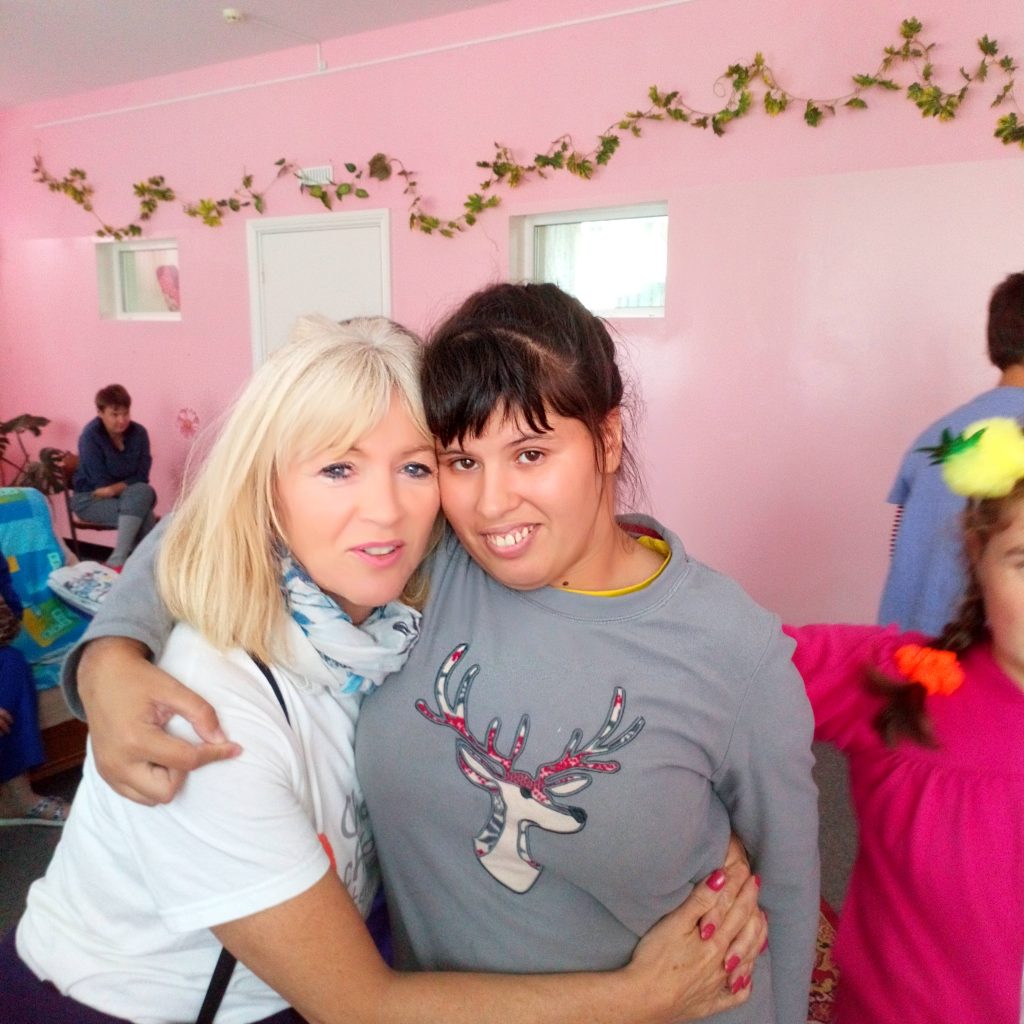 Sadly, Chernobyl Children International's Bi-Annual Rest and Recuperation Programme has been temporarily postponed as a result of the Covid Crisis, with monthly trips were cancelled from February 2020 onwards. While staff and volunteers are currently waiting patiently and hoping that restrictions will ease over the coming months, it hasn't stopped our Outreach Groups from working on behalf of these vulnerable children and advocating for their rights from 2,600 kilometres away.  CCI Dublin recently ran an online fundraiser where participants collectively walked the distance from Dublin to Vesnova within their own permitted areas. They reached the virtual gates of the institution two weeks ago while raising over €15,000 to provide medical supplies, PPE and general aid for the children in Vesnova, while the Kilkenny Outreach Group are in the process of completing a virtual cycle.
Just because our volunteers can't visit the children doesn't mean they can't still help them from afar and all of CCI's volunteers are doing their best to bear the brunt of the crisis.
"It's not just as simple as 'out of sight, out of mind'," says Denise.  "We all adore the children and miss them more with each passing day. When people ask me why I volunteer in the Vesnova Orphanage in Belarus, I tell them it's because the children teach me to be a better, kinder and more grateful person.  In their brokenness, and humility, they're inspirational. In short, by helping them, they're helping me."